Loveshoot, pre-wedding shoot
This loveshoot, also known as pre wedding shoot is a fun and relaxed photoshoot. You can get acquainted  with my way of photography, when you have booked my as your wedding photographer. Or just to celebrate your love! In the time we do this love shoot, I capture the most beautiful photos of you together, where ever you wish.
De costs of a loveshoot in The Netherlands is € 350,00
Travelling costs included, except for the West Frisian Islands
For booking a loveshoot in one of the amazing European countries, ask for the possibities!
Engagement shoot | Maarten & Anoeshka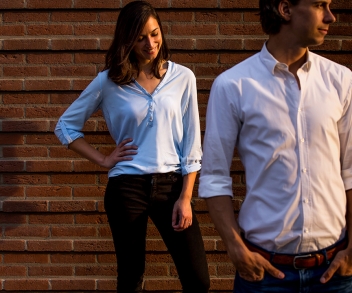 Engagement shoot | Maarten & Anoeshka
check
availability
Since I only have a limited number of places, I'm always looking for couples that feel connected!
Have a question or want to know whether I am available for your wedding? Please contact me.
Reserve a date